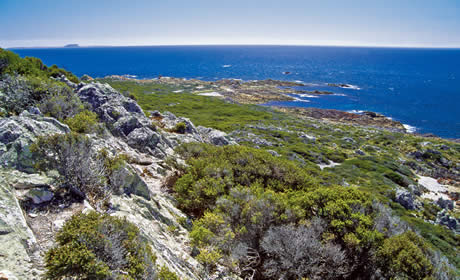 Aboriginal heritage
Rocky Cape has dramatic geological features including twisted and contorted rocks formed over millennia, sea caves, rock pools and pretty, sheltered beaches. The vegetation includes coastal heathlands that bloom spectacularly in spring and summer and several orchid species.
The area also contains many significant Tasmanian Aboriginal sites, dating back thousands of years. Vast cave middens, artefacts and rock shelters reveal much about the lifestyle of coastal Aboriginal people. A strong cultural and spiritual connection to this place continues today, with the Aboriginal community actively involved in the management of the park.
Rocky Cape National Park is about a 2-hr drive west of Launceston.