Tasmania's diverse and ancient landscape offers fantastic outdoor experiences just a short distance from our major cities and towns
Tasmania is an outdoor adventure paradise. Known as one of the last great fisheries of the world, Tasmania offers something for every level of fishing and every conceivable fishing experience - with more than 3,000 lakes and rivers visitors are spoilt for choice. Exhilarating mountain bike parks and trails are drawing in enthusiasts from around the globe. There are golf courses to suit all abilities, some in breathtaking locations that will remain etched in a golfer's memory forever.
Fishing
Tasmania is internationally recognised as a world-class trout fly-fishing destination with knowledgeable trout guides and fly fishing lodges, while our estuaries and coastal lagoons are home to bream and flathead. Tasmania is also renowned for its game-fishing waters and holds a number of world records for southern blue-fin tuna. Licences are required.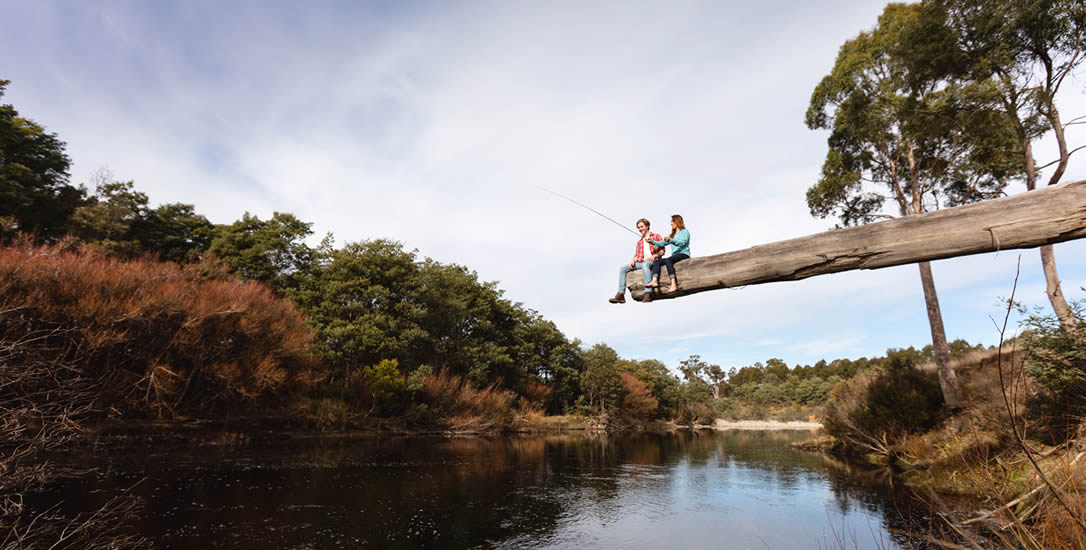 Featured Fishing Experiences
Golf
Tasmania is home to some of the nation's most uncrowded and spectacularly-located golf courses. While the more notable courses are located in the north of the state, closer to Hobart there is a spattering of 18-hole golf courses.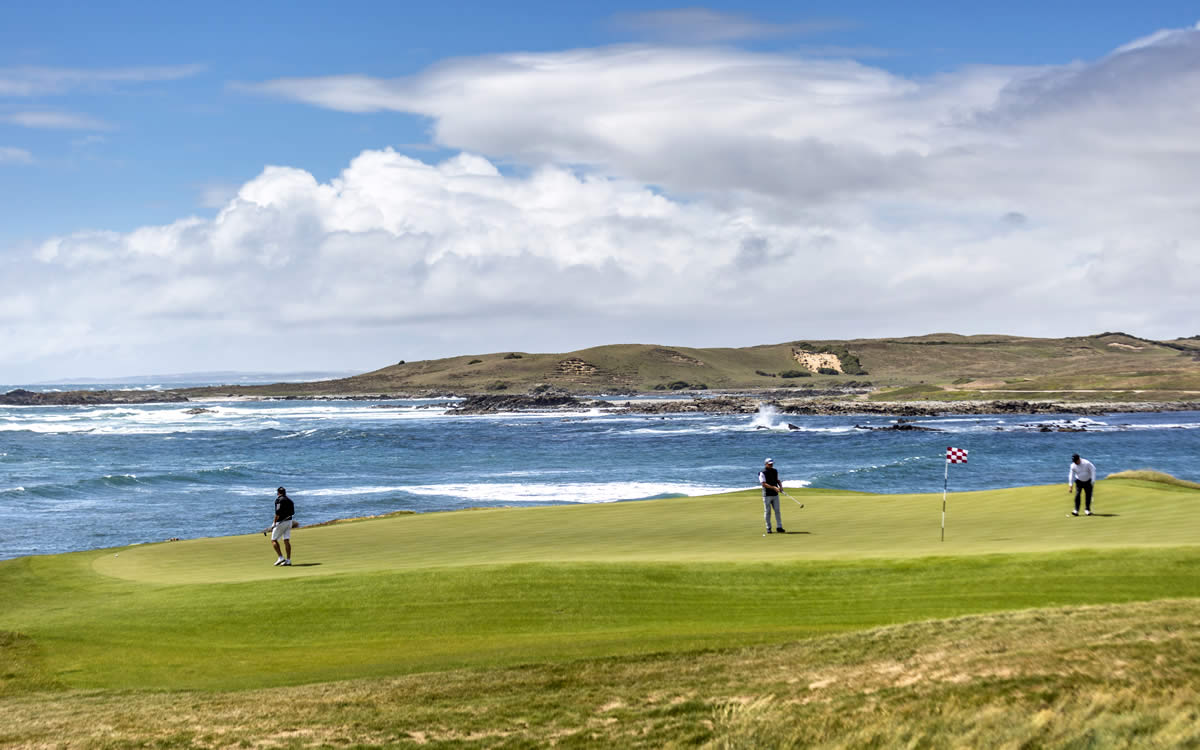 Outdoor and Adventure
Gordon Dam / Credit: Rob Burnett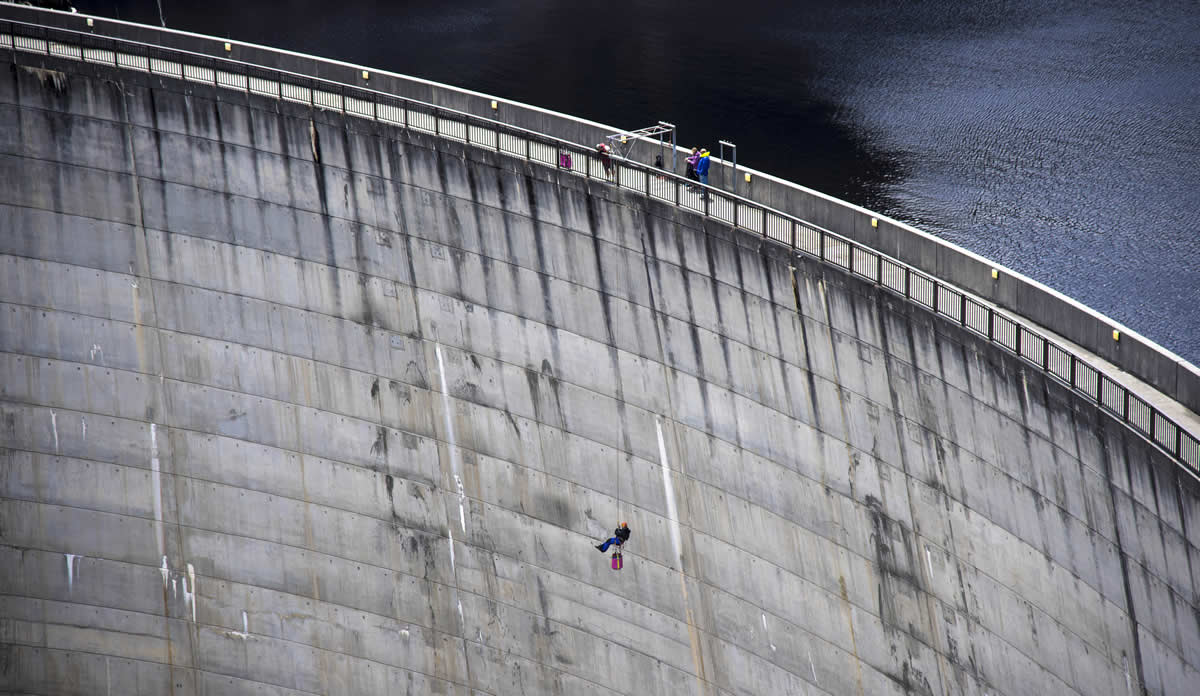 Outdoor and Adventure
Abseiling the Gordon Dam
Strathgordon
Kayaking
The Tasman Peninsula is a popular kayaking destination
King River Rafting - Queenstown
Raft through the west coast wilderness
Outdoor and Adventure in Tassie
Video
Trout fishing - Western Lakes
One of the world's last great fisheries with good fishing found within minutes of our city centres
Fishing Charter
Coles Bay
Mountain Biking
Tasmania is making a name for itself as a mountain-biking playground with trails and parks dotted across the state. From the big guns like Derby to single tracks and fire trails, mountain biking enthusiasts of all levels will have something to discover.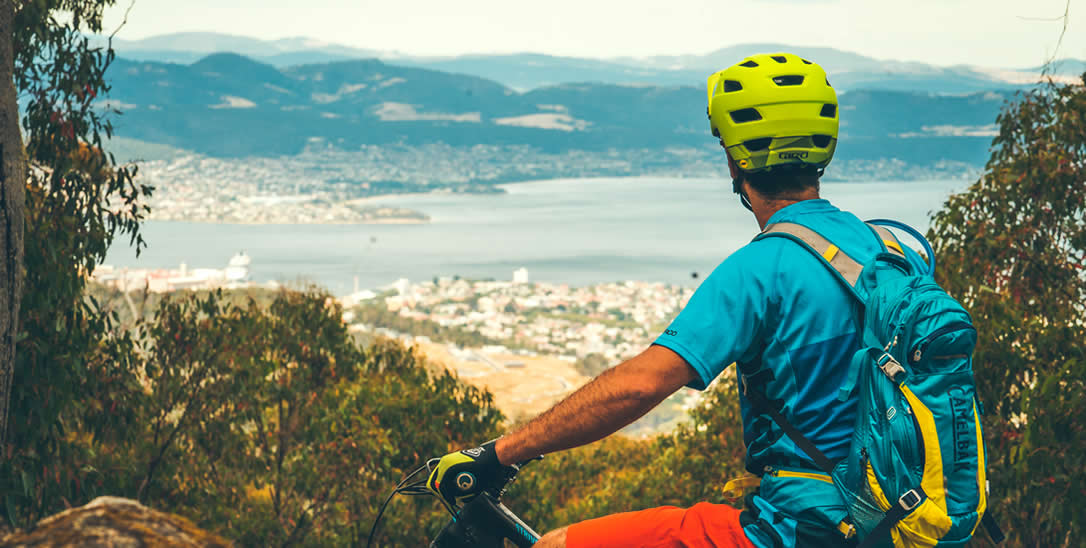 Featured Mountain Biking Tracks
Water-based Adventures
Surrounded by water richly populated with an abundance of sea life, Tasmania offers adventure and excitement, with cruises below towering sea cliffs and nature spotting from the coast. Moving inland, there are wild white water rapids, lakes and canyons - all providing exciting activities for thrill seekers looking for water-based adventure.