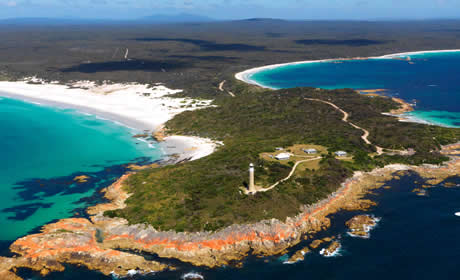 Long sandy beaches with sparkling granite boulders covered with bright orange lichen
Situated in the far north-east corner of the state the park is important for the conservation of Tasmania's coastal heathlands and dry sclerophyll plants and is a colourful place in spring and summer, when the park's open grasslands are ablaze with fields of wildflowers in bloom. Walks in the park range from easy strolls on long, empty beaches to longer journeys through a range of habitats. Mt William summit is an easy 90-minute return walk, with extensive views of the landscape, coast and distant Bass Strait islands.
Mt William National Park is a 3-hr drive north east from Launceston via Gladstone.