Held every Saturday, Salamanca Market is Tasmania's number one attraction.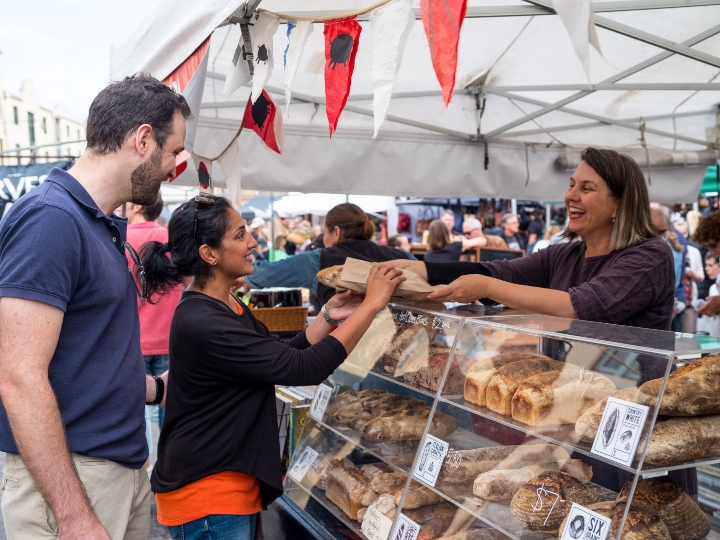 We know that every city and town has its markets, but none are quite like this. It's a celebration of our unique culture, creative artisans, talented musicians and diverse producers. It's also right on Hobart's waterfront and surrounded by historic warehouses, now converted into galleries, cafes, craft shops and restaurants and bars.
With the Georgian sandstone buildings of Salamanca Place as its backdrop and yachts and fishing boats moored nearby, this picturesque market is a favourite for locals and visitors alike.
The diverse range of stallholders includes some of the finest flavours from local producers, handmade Tasmanian craftwork, from woodwork to jewellery, fashion, glassware and ceramics.

Where: Salamanca Place, Hobart
When: Every Saturday, rain or shine, from 8:30am - 3pm.
Local tip: Wander through the market, choosing delicious cheeses, breads, condiments and dessert, then enjoy it in the nearby St. David's Park for an impromptu picnic. Afterwards, walk around nearby historic Battery Point. Settled in the early 19th century, its beautiful colonial cottages and historic streets are now home to antique stores, boutique B&Bs, cafes and restaurants.