On Tasmania's east coast, Freycinet National Park occupies most of the Freycinet Peninsula, near the village of Coles Bay.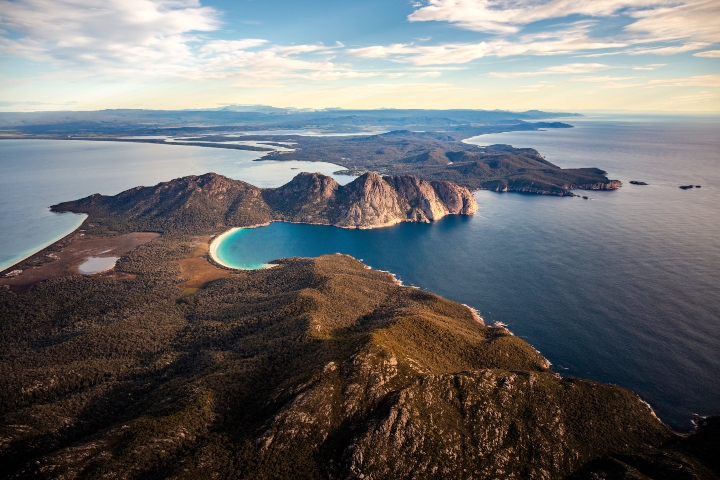 The park is loaded with natural assets - the Hazards mountains that dominate the peninsula, secluded bays, white sandy beaches, abundant birdlife and iconic Wineglass Bay, Tassie's most photographed view.
There are long and short walks across the park for walkers of all abilities including Wineglass Bay Lookout. From here you can also walk down onto the beach to explore further. Super luxe Saffire Freycinet resort and the Freycinet Lodge Coastal Pavilions and cabins are nearby, as well as other accommodation, cabins and campsites.
Where: Tasmania's east coast.
When: Freycinet National Park is accessible all year round.
Local Tip: The Hazards look their best at sunrise and sunset, when the pink granite glows bright and brilliant. Call into the local oyster farm and pick up some fresh seafood, buy some local wine (there are wineries dotted throughout this region) and watch the light show unfold.