Port Arthur Historic Site is Australia's most intact and evocative convict site.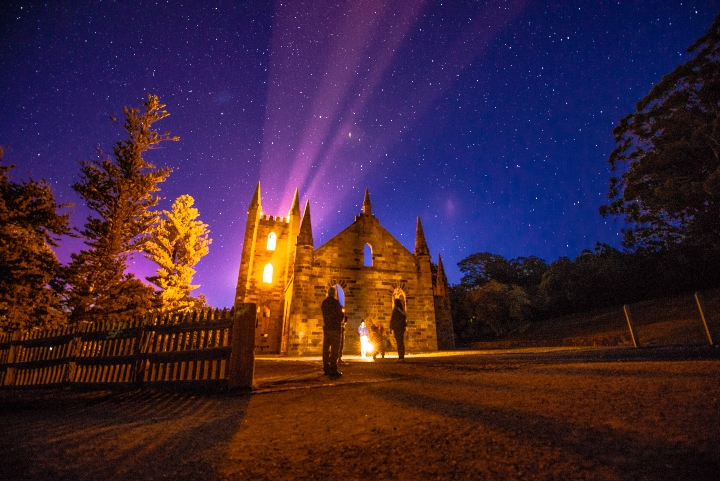 Around 12,500 convicts served sentences at Port Arthur and for many it was a living hell. Across 40 hectares of landscaped grounds the World Heritage listed site has over 30 buildings, ruins and restored period homes dating from the prison's establishment in 1830 until its closure in 1877.
Allow plenty of time to fully experience all that Port Arthur has to offer, as well as visiting the geological features of Tasman Arch and Blowhole nearby. Entry is valid for two consecutive days and includes a guided walking tour, harbour cruise, entry to the museum, the Convict Study Centre and Interpretation Gallery, and the site of the dockyard. Each night you can join a ghost tour and really meet the locals.
Where: Tasman Peninsula, a 1.5 hr drive from Hobart
When: The Port Arthur Historic site is open every day from 10 am to 5 pm.
Local Tip: You can opt to take a cruise to the Isle of the Dead and join a guided tour of Port Arthur's island burial ground or take a trip to Point Puer Boys Prison. This was the first reformatory in the British Empire built exclusively for juvenile male convicts and renowned for its regime of harsh punishment.