How do I get to Tassie?
Our island may look small but it's actually quite big. The major gateways are through Hobart, Launceston and Devonport. Hobart, our capital, is in the south of the state while Launceston and Devonport are both in the north.
From Melbourne, you can sail on the Spirit of Tasmania to Devonport or fly in with any major domestic airline in one hour.
From Sydney, Canberra and Adelaide, you can fly direct in under two hours and from Brisbane and Gold Coast in under three hours. You can also fly direct from Perth to Hobart in under 4 hours.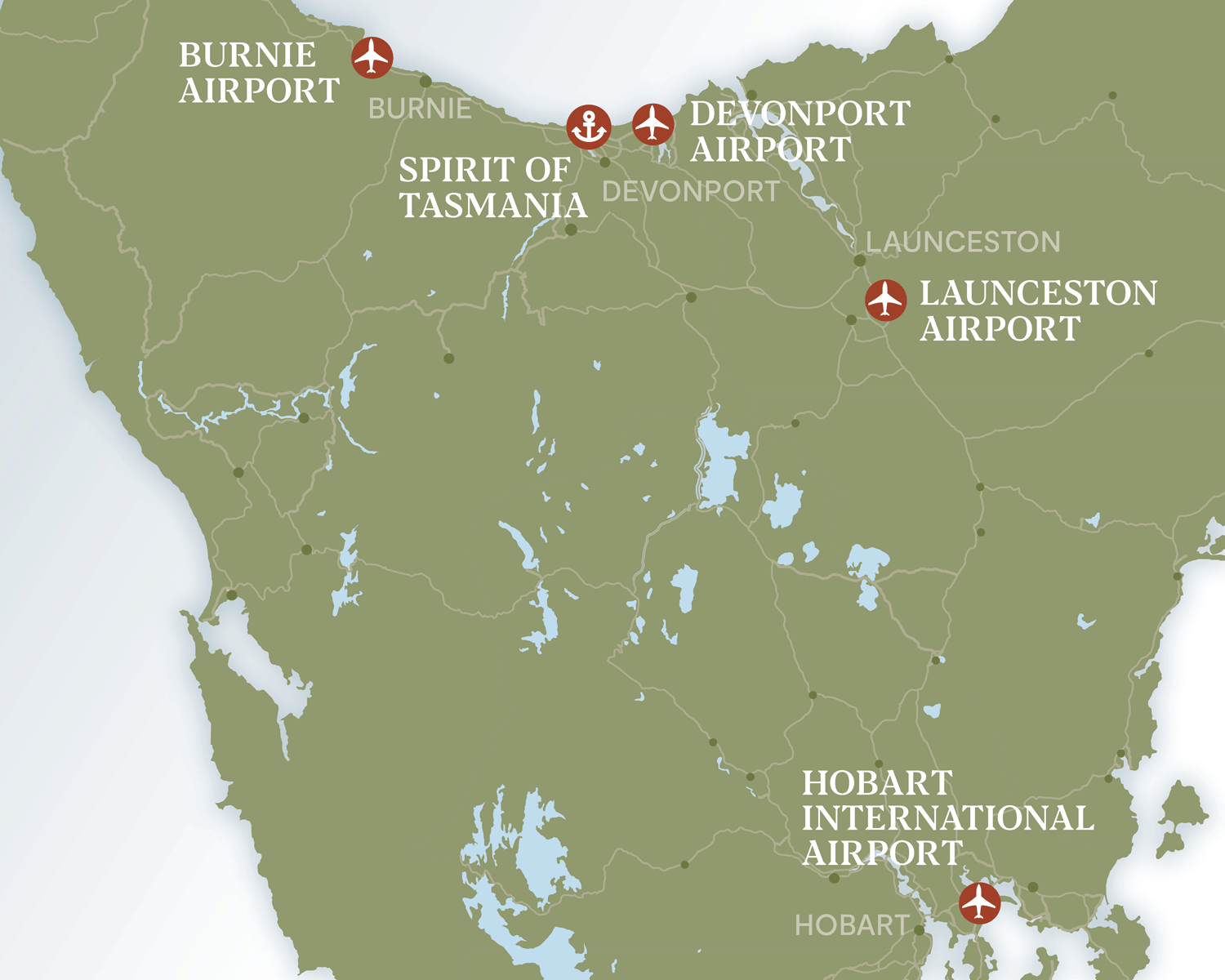 Who goes to Tasmania?
Tourism Tasmania's target market consists of two main groups:
1. RAW URBANITES:
Although there is a slight skew towards empty nesters and females among this group, the need to reconnect and escape is prevalent among all genders and ages.
Age: a strong cohort of 30-39-year-olds with young families.
Where do they live: metropolitan areas, but they are also typical of the general population of Australia, with most living in New South Wales, Victoria and Queensland.
Family composition: more likely than the average to have kids.
Travel Habits: driven by the need to take a step back and refresh – with or without the family in tow.
Key Characteristics:
Are motivated by a need to escape a busy lifestyle and refresh the mind
Fulfilment comes from taking a moment to pause and reflect upon the world
Travel for this group is about reconnection with the things that matter most
The Raw Urbanites have an overarching need to get back to basics: travel for them is about intimacy with self and others, simple and natural experiences that nurture mind and soul
They share a common need everyone has to escape the rat race, but have a more pronounced need for quietude and simplicity
They will generally travel with others – family and friends – so while peace and quiet are paramount, the need to pause and reflect is more about reconnection than about isolation – connecting with self, with nature, and with other people including locals.
2. ERUDITES:
Age: are strongly represented in 60+ year olds, but there is also a strong cohort of curious, young (18-29 year old) Erudite explorers.
Where do they live: They live all around Australia but are most prominent in New South Wales and Victoria. While most tend to live in the cities, there is also a strong proportion of sea-change retirees in regional areas.
Family composition: less likely than average to have kids at home and more likely to be empty nesters. They also have a high proportion of university and higher degrees.
Key Characteristics:
Not just travellers, they are explorers
Travel is not simply about escaping but about discovering
Refreshment and renewal come from new and unique experiences they can take home and enrich their minds
Their motivation is not centred around relaxation and getting away, but about discovering new experiences
They are driven by the need to learn, to explore and to challenge themselves with unique activities and moments to remember
They are driven by the need to learn, to explore and to challenge themselves with unique activities and moments to remember.