What's here?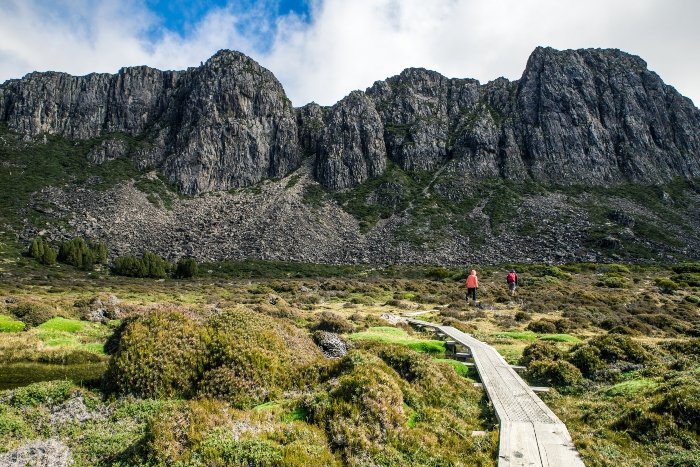 Wilderness and Wildlife
Tassie is known for spectacular, raw and untouched wilderness and fascinating wildlife. Over 40% of the island is protected in national parks and World Heritage listed wilderness that you can explore on short walks or multi-day hiking trips. Don't forget, parks passes are required to visit all Tassie's national parks.
Our wilderness areas are also a playground for adventure lovers with activities such as mountain biking, abseiling, canyoning, riding, fishing - practically any adventure you can imagine ready and waiting.
Wildlife encounters are common in the wild. Keep an eye out for wombats, pademelons, platypus, whales and dolphins, and some you can only find here like the Tasmanian devil. You can also get a close view of our unique fauna at wildlife parks and sanctuaries.
Food and Drink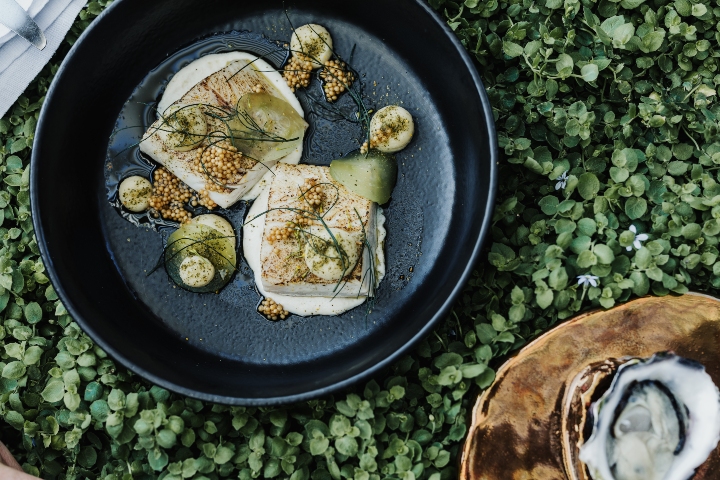 With a bounty of incredible fresh produce and ingredients available, it's no wonder our chefs, winemakers, brewers and distillers are renowned for their produce.
Food is celebrated in Tassie and enjoyed everywhere from fine dining experiences and exclusive restaurants, to suburban bistros, pubs and local cafes - even super fresh on the fishing docks as the daily catch comes in.
Paddock-to-plate experiences like at our cooking schools and farm stays will take you behind the scenes to where our produce is grown or raised.
Drive the wine region routes such as the Coal River Valley and Tamar Valley, or join a class at a local distillery to learn why our spirits are among the best in the world.
History and Heritage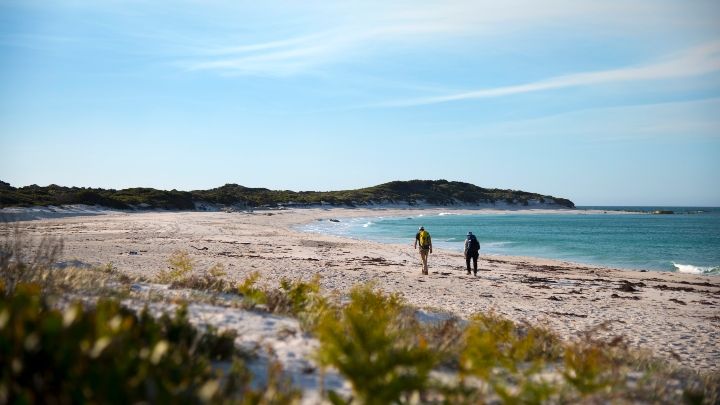 Tassie's history tells a story of Aboriginal life, convict settlement, wilderness battles, adversity and prosperity, all making Tasmania a fascinating place to explore.
Walk in history's footsteps on a wilderness trek based on the stories of the palawa people, the first Tasmanians. Hear stories of the thousands of convicts transported to Tassie between 1804 and 1853 at sites throughout the island, or simply wander the historic streetscapes of our cities and towns and explore our galleries, gardens, museums and historic houses.
Culture and Events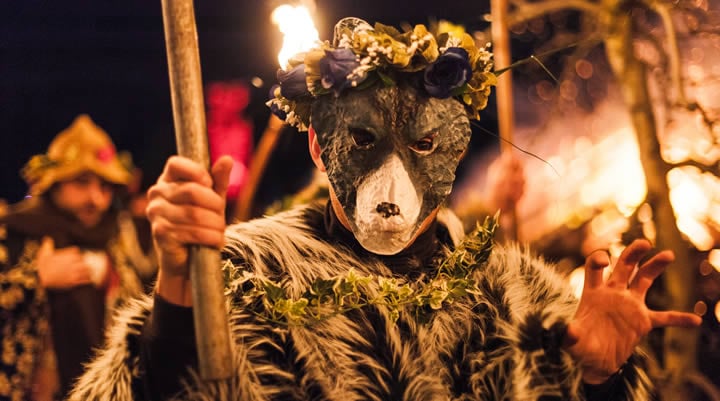 Tassie has a unique culture shaped by distance, environment and a rich colonial history. As well as the many gallery spaces and the events it has inspired, the Museum of Old and New Art - Mona in Hobart attracts visitors from around the world.
From cutting edge cultural festivals and world-class sporting events to country fairs and farmers markets, there's always something on in Tasmania.
Outdoors and Adventure
Golf, fly fishing, walking or mountain biking can be enjoyed the world over, but there is no better place to enjoy them than in Tasmania. These are what we call our Unordinary Adventures.
Enthusiasts that come to Tasmania for these adventures will experience their passion in a way like never before. Our beautiful natural environment makes the perfect backdrop for memorable outdoor adventure activities.
Experience world-class golfing on courses including Barnbougle Dunes and Lost Farm - two of Australia's top ten golf courses next door to each other on our northern coastline overlooking Bass Strait.
Walk our remote areas on an award-winning guided walking tour like the Overland Track Walk, Three Capes Track Walk, the wukalina walk and the Bay of Fires Walk, then feast each evening on gourmet food and wine before retiring to a comfortable bed.
As wild trout fisheries become rarer around the world, Tasmania's self-sustaining wild trout stocks in wild places are delivering the thrill of the hunt fly fishers are chasing.
An explosion of mountain biking trails has catapulted Tasmania to global world-class mountain biking status. The island's compact nature offers undulating terrains and fast downhill rides to challenge even the most experienced riders.
Indulgence and Connection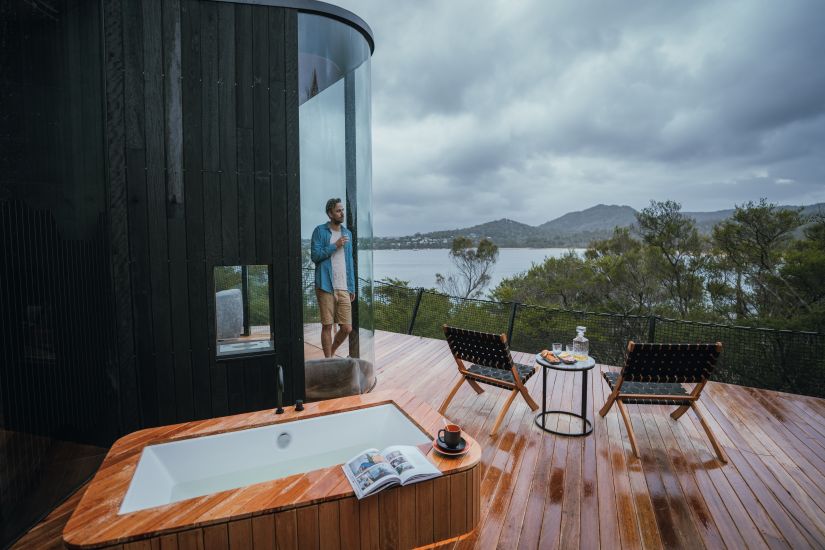 Tassie is the ultimate place to connect not only with the outdoors and wilderness but also with yourself and those around you.
It could be as simple as taking an outdoor bath surrounded by nature, checking into a spectacular spa retreat like Waldheim Alpine Spa at Cradle Mountain, or staying in accommodation that takes luxury to another level, like the Coastal Pavilions at Freycinet Lodge or Saffire Freycinet on the Freycinet Peninsula. Quality accommodation is plentiful in Tassie - from wilderness lodges offering fireside relaxation to glamping to contemporary city hotels with urban perspectives; there are luxury styles to suit every traveller.
Take the Quiz
You've finished Module 1 - now try the quiz.
Get a perfect score 10/10 and you can move on to Module 2 - Tassie's Most Visited Attractions