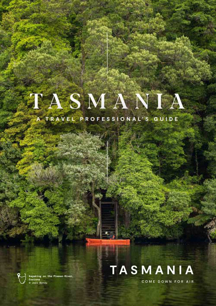 As part of the travel trade, we know you play a valuable role in converting a client's interest in a destination into actual travel.
To help you, we've developed A Travel Professional's Guide.
This guide will help you plan a holiday to Tasmania. After all, you are our storytellers – selling much more than a holiday to a unique destination – as you share tales and experiences with your clients of Tasmania's local characters, our off-beat culture, intriguing events and authentic food and drink experiences.
English
Simplified Chinese
German
French