Itinerary Experiences for turrakana/Tasman Peninsula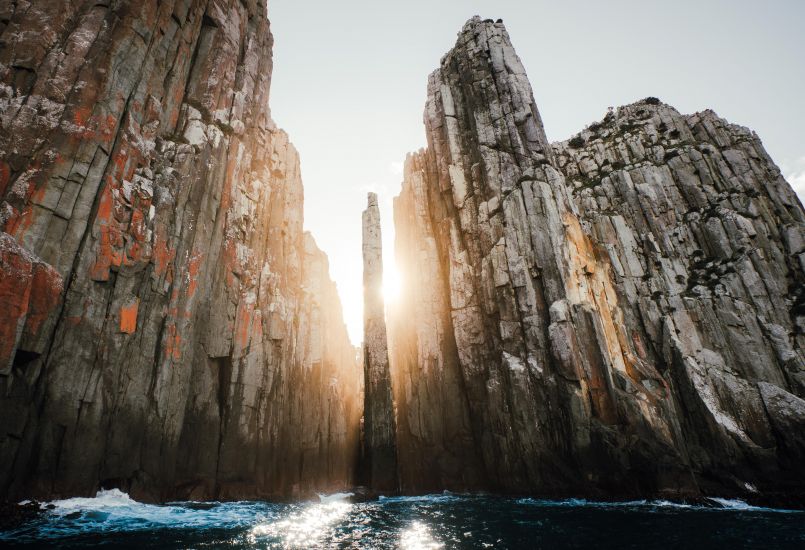 1. Pennicott Wilderness Journeys
Join an award-winning Pennicott Wilderness Journey out into the southern ocean to witness the ocean-side view of soaring sea cliffs and seal colonies, as well as other wildlife encounters if you're lucky.
2. teralina/Eaglehawk Neck
A small town and natural gateway to the many attractions of the Tasman Peninsula, including the Port Arthur Historic Site. The thin strip of land known as the Neck connects the Tasman Peninsula to the Forestier Peninsula. It's about 400 metres long and less than 30 metres wide at one point. The Neck is also a natural geological wonder with striking rock formations like the Tessellated Pavement and Devil's Kitchen.
3. Blow Hole and Tasman Arch
Formed by millions of years of water and wind erosion, the Blow Hole illustrates the might of the ocean as it surges through the small outlet. Tasman Arch stands majestically nearby.
4. Port Arthur Historic Site
One of Australia's most famous tourist attractions, the Port Arthur Historic Site has more than 30 buildings, ruins and restored homes to explore at leisure or on a guided tour, just 90 minutes from Hobart. Stick around for the nightly ghost tour if you dare.
5. Three Capes Track
A 48 kilometres of cliff-hugging wildness in Australia's far south-east. The next stop is Antarctica. Few places on Earth remain that feel so remote, so raw, so removed from the ordinary. Walk side by side up mosaic stone steps and let nature's drama unfold.