Two new tours have commenced at Port Arthur Historic Site - Commandant's Tour and Wheel of Fate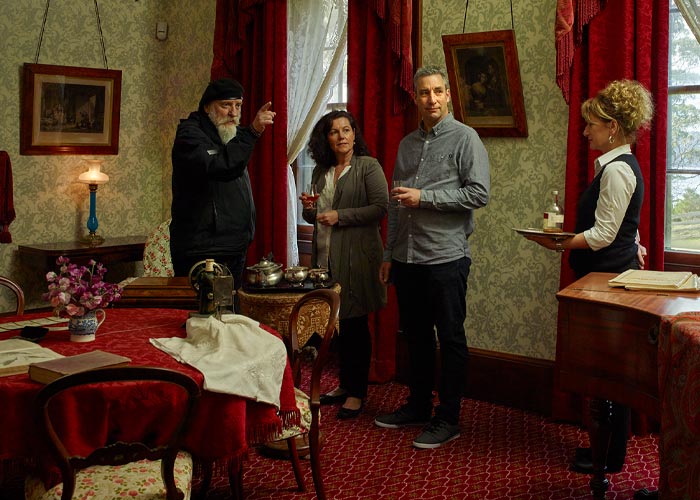 Port Arthur Historic Site has introduced two new tours.
Commandant's Tour
In the 1800, whenever any guests or dignitaries visited the colony, the Commandant would host a tour of the facilities. On this tour you will explore the site's most significant buildings, including Penitentiary, Separate Prison, and the Convict Church; accompanied by one of our expert guides who will offer fascinating insights into the people and characters who lived, worked and served their time at Port Arthur.
The Commandant's Tour runs daily departing from the Visitor Centre. Each tour is limited to just 15 people, so space is limited and bookings are essential.
Booking your tour via the website or by phoning 1800 659 101.
Wheel of Fate
This is an exclusive behind the scenes tour, exploring the 'wheel of fate' of some of Port Arthur's most notable individuals, see where they worked, slept and ate.
This tour is totally exclusive with minimum 2 and maximum 10 guests in the group per tour. It goes for approximately 4 hours including welcome drinks, intensive private guided tour of some of the significant buildings of the site and a lunch at the magnificent Visiting Magistrate's Cottage with in house prepared meal using freshly locally produced ingredients.
Wheel of Fate is available on request at $300 per person throughout the year.
For more information and bookings, call 1800 659 101 or email reservations@portarthur.org.au.
---
Further Information
Jennifer Fitzpatrick
Marketing & Communications Manager
p. +61 (0) 3 6251 2365
m.+61 (0) 408 343 986
6973 Arthur Highway, Port Arthur, Tasmania
jennifer.fitzpatrick@portarthur.org.au