'On Board' Tasmania's Exclusive Expedition Cruise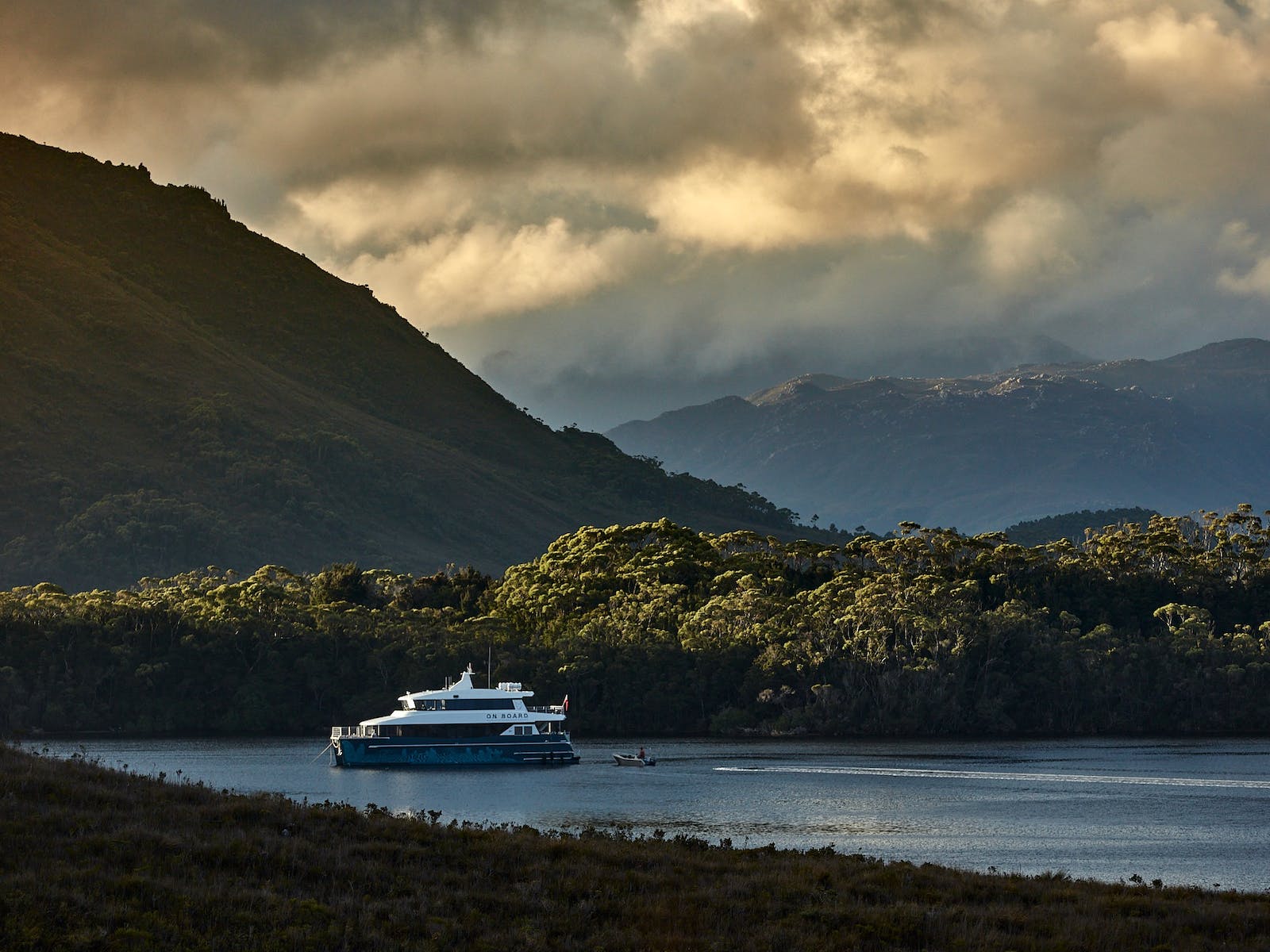 On Board's multi-day expeditions are the ultimate combination of luxury escape, wilderness cruise and guided walking tour. Discover Freycinet, Port Davey, Bathurst Harbour, Melaleuca, southwest Tasmania & beyond from a boutique expedition catamaran. Explore remote lands with daily guided walks, tender excursions, and tailored itineraries in small groups.
Built and launched in Tasmania by On Board in 2023, Odalisque III is an intimate, expedition vessel that delivers a maximum of 12 guests in seven cabins to some of the farthest reaches of the state's UNESCO World Heritage-listed wilderness.
Luxury Lodges Celebratory Offer:
Odalisque III by On Board has been welcomed as the latest member of the Luxury Lodges of Australia collection.
Book an expedition cruise with On Board before 9 December 2023 to receive an AUD$1800 travel credit per cabin towards your journey to Tasmania. Valid for travel dates between 2 December 2023 to 30 May 2024. For full offer details and to reserve your cabin, contact hello@onboardexpeditions.com.au. Mention 'Luxury Lodges Celebratory Offer' at the time of enquiry.
Port Davey Escape Wild Walks Expedition – NEW EXPERIENCE
Discover the best day hikes in Port Davey and Bathurst Harbour - including part of the Port Davey Track and South Coast Track (Melaleuca to New Harbour Range) - on a special walking-focussed 5-day expedition cruise.
The inaugural Wild Walks Expedition (8-12th January 2024), led by expert guides, is for active adventurers with a passion for walking. The experience makes the most of the long daylight hours during Tasmania's summer with extended hikes along untracked beaches, up craggy mountain tops, through rainforest and over buttongrass plains.
Port Davey Wild Wellness Expedition – NEW EXPERIENCE
Book early for the new three-day Wild Wellness cruise in Port Davey from 29 April to 1 May 2024. Learn life-changing breathing techniques with Stay Koel's Piet Blokker, trained by Dutchman Wim Hof, or sink into cool tannin waters to recharge your system. This Wild Wellness cruise expedition is the antidote to today's stressful existence and is designed for anyone needing a lasting mental, spiritual and physical recalibration.
Further Information
Luxury Lodges Celebatory Offers