New 2024 Dates Announced for Tasmania's Coast to Coast Luxury Journey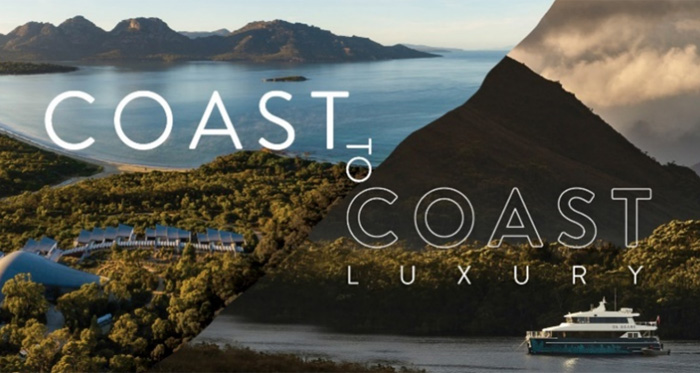 New 2024 dates have been announced for the six-night Coast to Coast Luxury expedition in response to popular demand. Coast to Coast Luxury combines Tasmania's two Luxury Lodges of Australia members in one thrilling seven-day itinerary that takes in the state's most remote reaches of its east and west coasts via On Board's new purpose-built expedition catamaran Odalisque III and award-winning lodge Saffire Freycinet respectively.
Exclusive round-trip transfers by seaplane link the three-night luxury expedition cruise in the southwest with a three-night stay at Saffire in the east, from the Hobart base, offering seamless connections and a breathtaking aerial perspective to the island state and its rugged wilderness and sparkling coasts.
With accommodations for only 12 guests in six luxury suites onboard and at the lodge, the Coast-to-Coast Luxury six-night package is available over just three set departure dates from Hobart.
December 12 – 18, 2023
March 29 – April 4, 2024
May 4 – 10, 2024
Ideal to join an intimate group of likeminded guests, an unforgettable corporate retreat or for family and friends celebrating a special occasion, the itinerary offers a deep dive into Tasmania's spectacular wilderness with an all-inclusive luxury base complete with world-class Tasmanian culinary fare and personally guided experiences.
Rates on the all-inclusive six-night Coast-to-Coast Luxury package are priced from AU$27,000* per couple and feature all dining and on-package drinks, three seaplane transfers and guided experiences with On Board and Saffire Freycinet. Bookings for each departure date must be confirmed 45 days prior, when the expedition is closed.
For more information and to make a booking visit https://www.saffire-freycinet.com.au/coast-to-coast-luxury/ and contact Saffire Freycinet directly