Notorious Strumpets & Dangerous Girls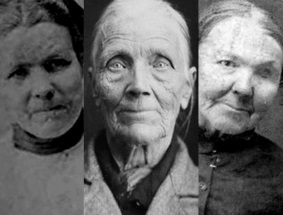 Following the popular debut of the evocative storytelling experience 'Notorious Strumpets & Dangerous Girls' as part of the OFF Season winter campaign, this deep-dive into history will now be a permanent offering at the Cascades Female Factory from Saturday 16 September.
The experience brings to life the hardship of seven irrepressible convict women - or 'notorious strumpets' as they were described by the authorities of the time - and explores their courage and determination as they railed against a colonial system that was inherently designed to break them.
The storytelling compliments our program of historical interpretative experiences at the site, as we continue to contribute to the broader discussion around the role convict women played in Australia," said Emily Clarke, Director of Interpretation and Experience at PAHSMA. One of 11 sites that together form the Australian Convict Sites World Heritage Property, the Cascades Female Factory is the only site that exclusively represents the female convict experience. Many of the women featured in Notorious Strumpets & Dangerous Girls committed petty crimes of survival and were transported to Australia under extremely harsh conditions before arriving at the Female Factory. This storytelling experience adds another dimension to the sharing of Australia's female convict history.
Notorious Strumpets & Dangerous Girls will now be offered every Saturday from 2.30pm to 3.30pm from 16 September. Tickets can be booked online and start at $40 per adult and includes access to the site, interpretation gallery and a self-guided audio experience.
Other features at the Cascades Female Factory include the Convict Women's Tour, The Proud and the Punished - a 40 minute one-woman dramatic performance, the poignant Wall of Names which honours the children that were born and died within the walls of the Female Factory and the newly-reopened original building of the Matron's Quarters.
Showing from September 16, 2023
Saturday - 2.30pm to 3.30pm
Adults, $40.00
(includes access to site, gallery and audio experience)
Further Information