Go Behind the Scenery Campaign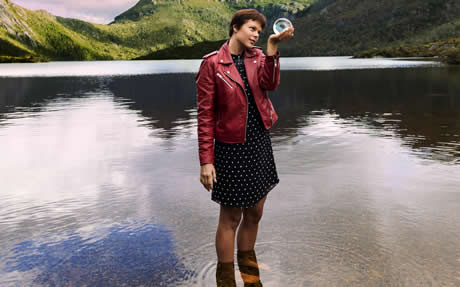 Go Behind the Scenery with our most recent campaign - Feed your Curious.
What is Go Behind the Scenery?
Go Behind the Scenery is Tourism Tasmania's long running marketing initiative that focuses on telling authentic stories about our curious island – its people and culture, its beautiful landscapes and its world-class food and drink.
What is Feed your Curious?
We know that the true essence of Tassie lies in what's beneath the surface, so we are inviting our audience to dig deeper and discover what makes it special in our newest Go Behind the Scenery iteration – Feed Your Curious.
Running from May to September, the campaign aims to entice visitors to Tasmania during the cooler months, moving Tassie from their bucket list to a trip they start planning.
Two simultaneous, highly targeted, media streams are used to make this happen.
One builds curiosity about Tasmania and promotes travel to the island, while the other addresses the perceived barriers to travel.
Watch our new Feed Your Curious video that captures the quirky and bold essence of the Tasmanian experience. The surreal concept, directed by acclaimed Australian director David Dineen, features our heroine exploring Tasmania's iconic and lesser known locations.
See the new campaign ad
Why should I know more about it?
We are promoting the state as a unique destination and putting to rest misconceptions around Tassie being too cold, too far away, or that there's simply not enough happening.
It's a fantastic opportunity to leverage our activity and campaign messaging when you talk with clients about Tassie.
Tourism Tasmania are in campaign across TV, print, websites and social media from May to September.
How can I tell my clients more about it?
Visit the new Go Behind the Scenery website and get information on:
Things to do
Itineraries - 3, 7 and 14 days
Travel Tips - featuring exciting products categorised by interest or region.
This consumer-facing site has everything you need to talk about Tassie, understand the state's unique selling points, keep up to date with new and exciting products, find detailed itineraries and most importantly, raise awareness.
More information
If you would like to know more about our Go Behind the Scenery: Feed Your Curious campaign email us at trade@tourism.tas.gov.au